There are many different ways to make a gift to The Egremont School, but all gifts are vital to the support of our annual needs.
Annual fundraising activities are managed by Egremont's Business Office.
The Egremont School is a 501(c) non-profit organization. Our tax ID number is 95-2409162.
Make a difference - earn up to 5% for Egremont School just by dining out!
You love to dine out. You may even do it several times a week. So why not satisfy your stomach and fulfill your need to give something back to the community? Earn up to 5% for your group when you dine at any of the thousands of restaurants in the eScrip Dining by Rewards Network program!
Here's how it works:
1) Register your Debit and Credit Cards
2) Search for a participating dining spot nearby or add eScrip Dining to your Smart phone
3) Use your registered card to pay your bill on a day when contributions are available
4) Earn 2.5% on your entire bill (including food, drinks, tax and tip!) and earn another 2.5% if you fill out a post dine survey sent via email a few days after your dine.
That's it - piece of cake (you'll earn on the cake too!). Please take a moment to update your cards for hassle free contributions from eScrip Dining and enjoy your night out!
Group Name: Egremont School
Group ID # 164756077
For more information, to update payment cards, or to search restaurants, please visitescrip.rewardsnetwork.com
Contribute to Egremont when you shop at Ralphs.
www.Ralphs.com
2. Click on "services"
3. Click on "community contributions"
4. Click on "enroll"
or click here to skip the steps above.
5. Follow the easy steps to sign-up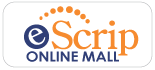 Annual Giving Campaign
The Annual Giving Campaign represents our main fundraising effort each year and funds Egremont's programs, which enhance our students' school experience. Program enhancements include such things as day field trips, library, technology, afterschool athletics, visual arts, performing arts and many other items.
Contributions to the Annual Giving Campaign can be in cash, stock/property, or in-kind gifts. Contributions may be made by mail or in person. Click HERE to open a printable Pledge Form.
Annual Giving 2012-2013
"Thank You" to the following families for your generous support of Egremont:
GOAL: $50,000
Total as of December 10, 2012: $6,550
The Thakker Family - $250
The Yoon Family - $2,500
The Smith Family - $1,000
Anonymous - $300
Anonymous - $2,500